This scenery covers about 100 000 sq km of south eastern Norway and is based on free geographical data provided by the Norwegian Mapping Authorities. The ground details are based on 25m elevation grids. Combined with up to 2m/pixel textures, this gives an amazing sense of detail.
Download
Demo
If you are only planning to check out the scenery package, you may select to download and install only this limited size scenery: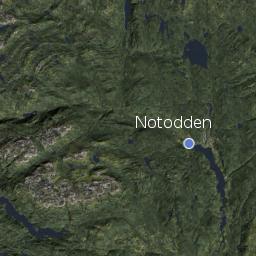 Full scenery
The full scenery is split into 4 parts to make the download easier. These parts can be installed separately. Just click the corresponding image below to download a block.
Installation
To install the scenery packages, download the zip file and unzip it to the data\scenery folder. If you installed in the default location, this will be c:\Program Files\Silent Wings\Silent Wings\data\scenery.
For linux, this would be $HOME/SilentWings/data/scenery
Select this as "Target Folder" in your unzip program and extract the files. You should now have a subdirectory called "Norway" in the scenery folder. For more info on installing scenery, see the article on Installing scenery.